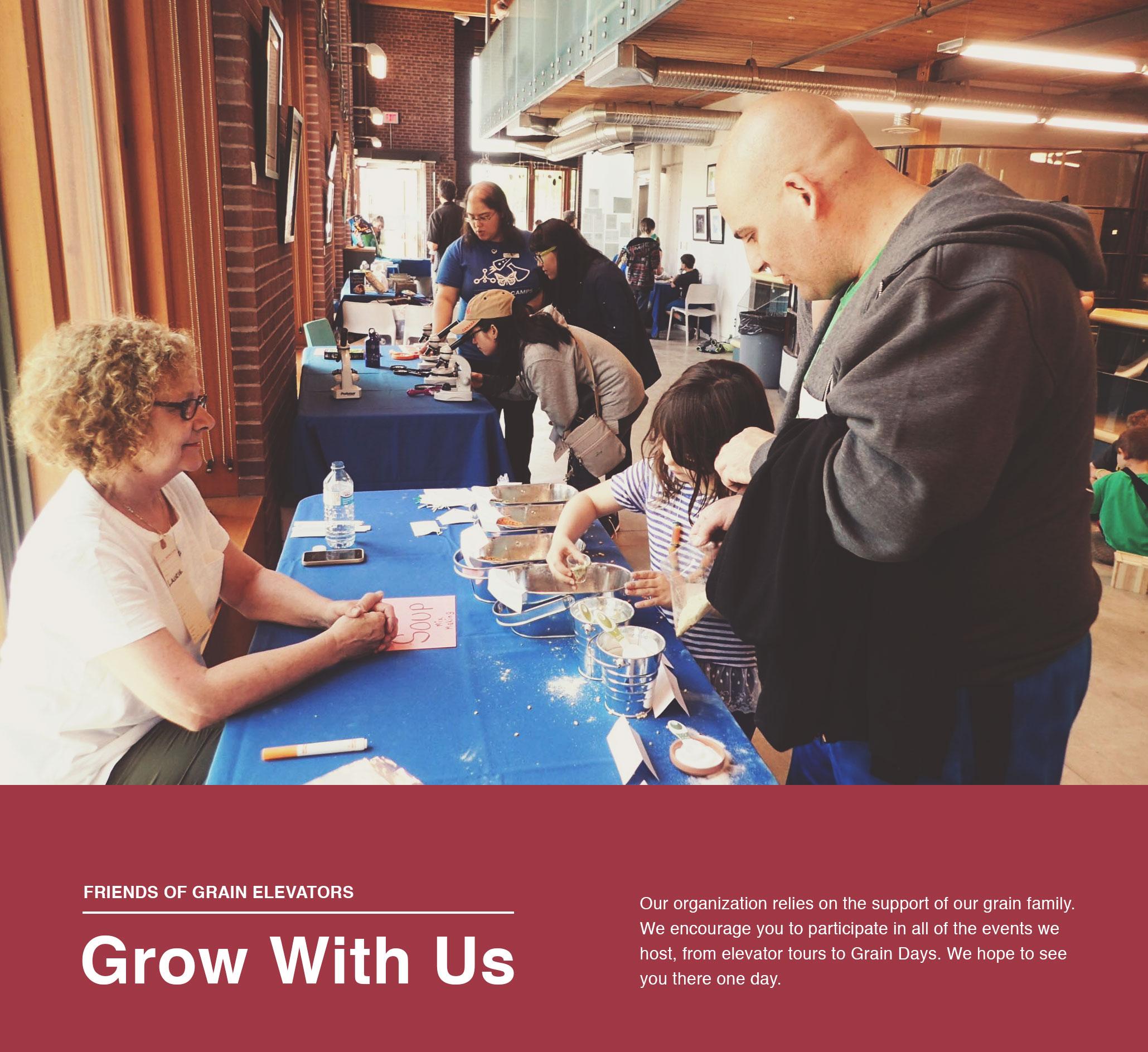 Okay, so you are always asked to volunteer and here we are doing the same. If our elevators and grain shipping are a new interest or a  longtime  passion of yours, please join us and help us carry out our work. Please consider donating time to design or staff a display, assist with family fun days, work on our website, scan photos and records, become a board member, and more.
Friends of Grain Elevators relies on your support to spread the grain industry to the world. If you appreciate the work we do, we would love if you became a member. It gives you a chance to get close the vibrant grain industry on our waterfront. Click the button below for more information.
We have several projects on the go that move along only as quickly as we have funding to carry them out. If you are interested in our work, and would like to help us continue, please consider donating by clicking the button beside. Thank you.