National Recognition for Critical Grain Handling and Infrastructure
During the 20th century, Fort William and Port Arthur, which are collectively known as the Lakehead, were key players in the storing, processing, and shipping of Prairie grain for foreign markets. This legacy started in 1883, when the Canadian Pacific Railway constructed the first terminal elevator in Port Arthur. After that, over 30 terminals had been constructed in the area by 1929.
To commemorate these contributions to the industry, the Historic Sites and Monuments Board of Canada (HSMBC) has stationed a plaque outside the grain elevator known as Western Grain 10, formerly known as Fort William Elevator. This plaque serves as a monument to remind the residents in Thunder Bay of their rich history with the grain industry. In addition, the plaque serves to officially recognize the Lakehead as an area of historic significance in the eyes of the Government of Canada. Be proud, Thunder Bay!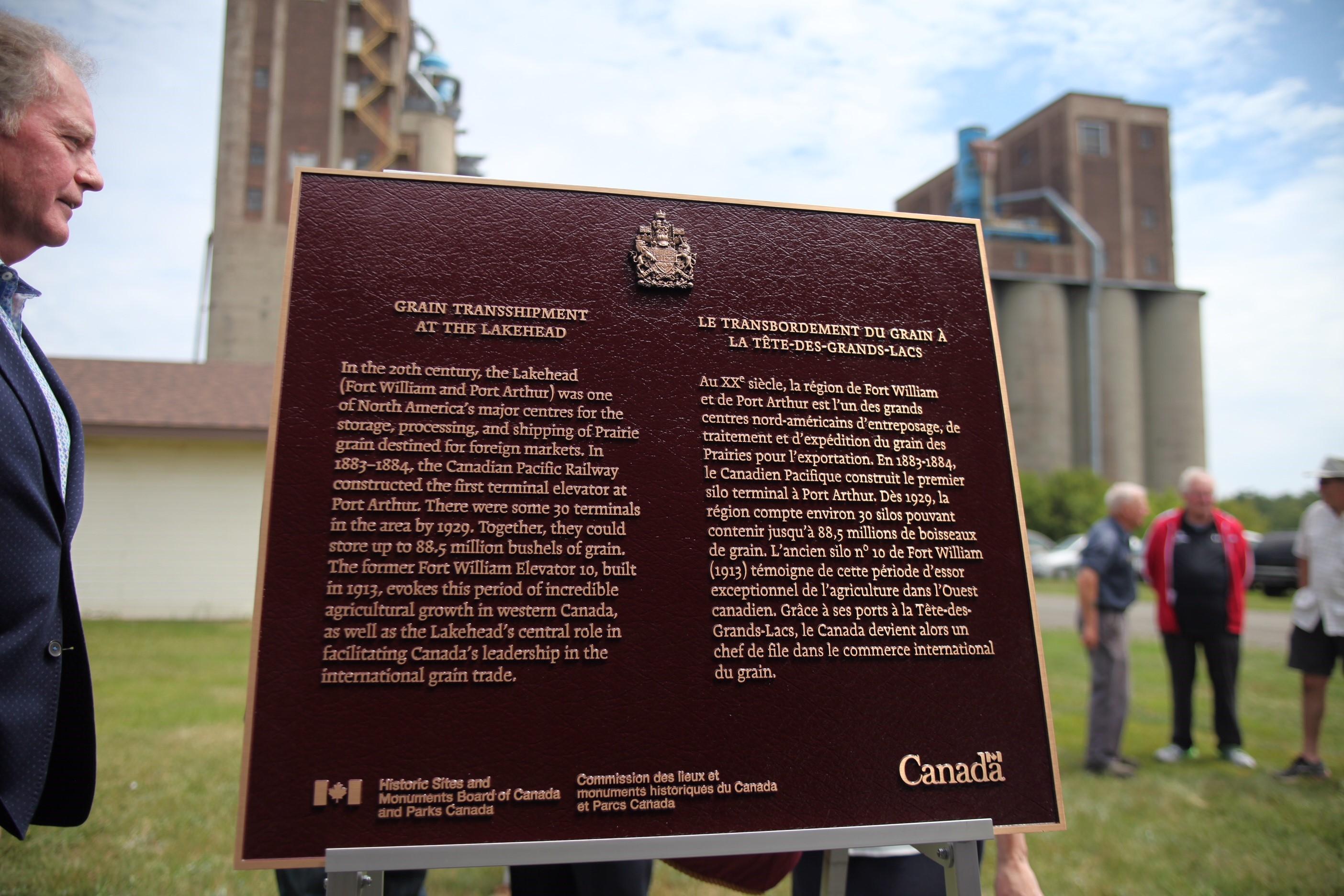 Richardson Celebrates 100th Anniversary
Richardson celebrated their centennial of the Richardson Terminal In Thunder Bay on August 23, 2018.
Employees, retirees, and the Richardson Family members attended an on-site celebration with food, music, addresses by  Richardson executives, a bonfire, and fireworks. Richardson also commissioned an Inukshuk monument with amethyst rock to remain on site in commemoration.
More information regarding the Richardson Terminal can be found on our "Elevators" page.