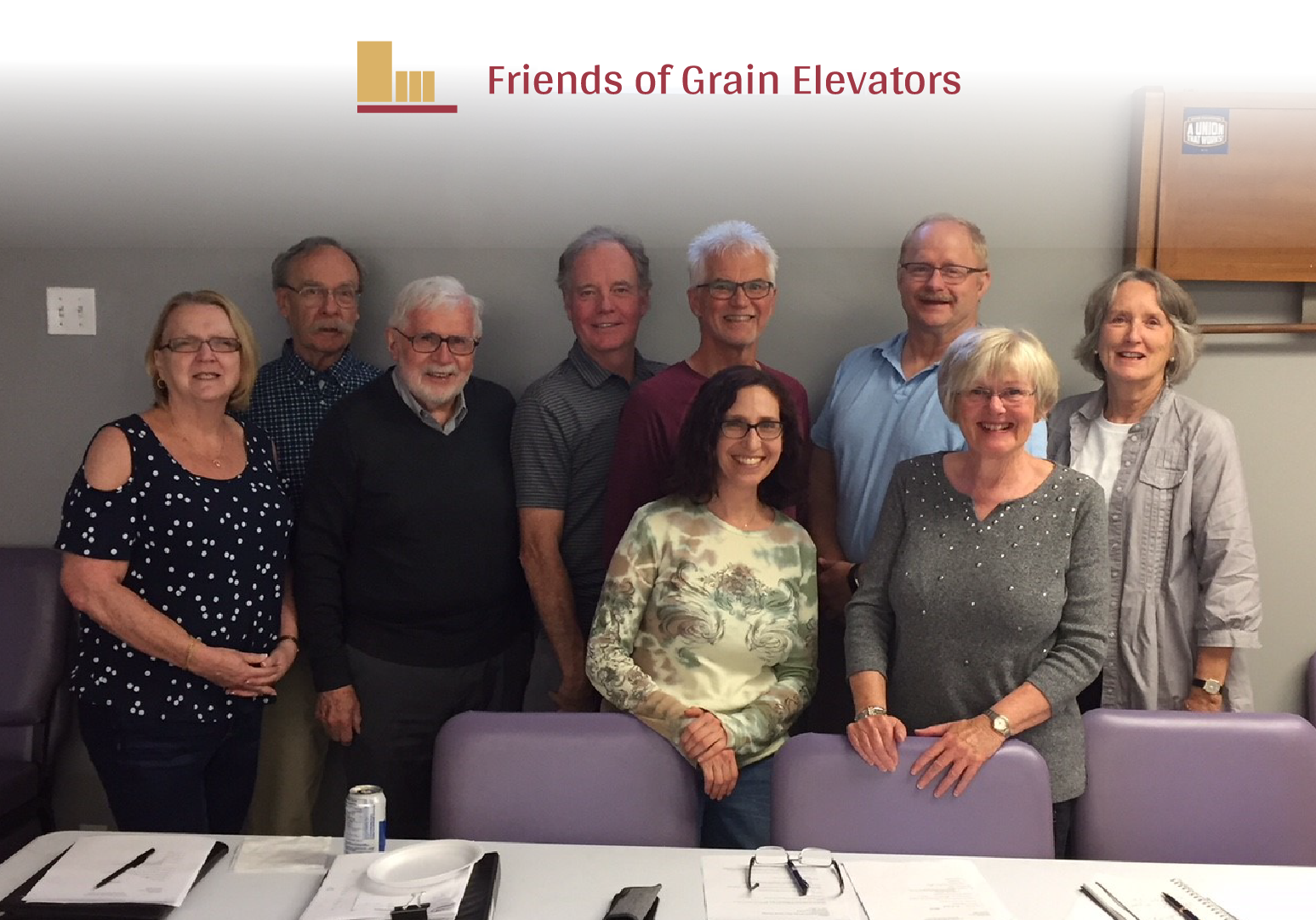 Friends of Grain Elevators is a charitable organization with membership open to the public. In 2003 we banded together to raise awareness and pride in Thunder Bay's rich grain trade history and vibrant grain port.
We gather industry stories and photos and spread the news through displays, activity days, community presentations, elevator tours, and social media. (Join us on Facebook.) We even have a stage play in the works!
As a non-profit corporation, we have an elected board of directors.