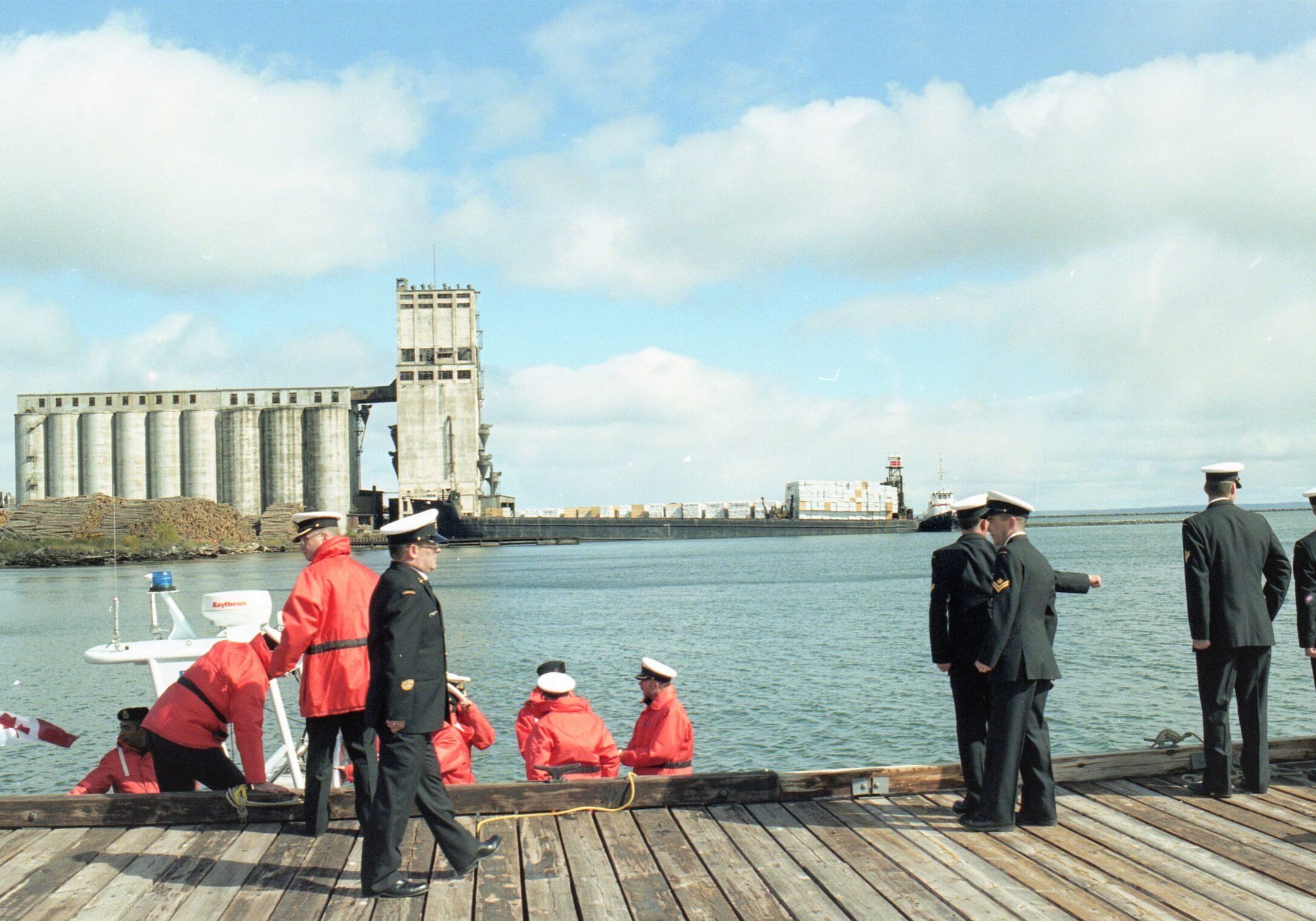 A naval changing of commands with Pool 2 in the background.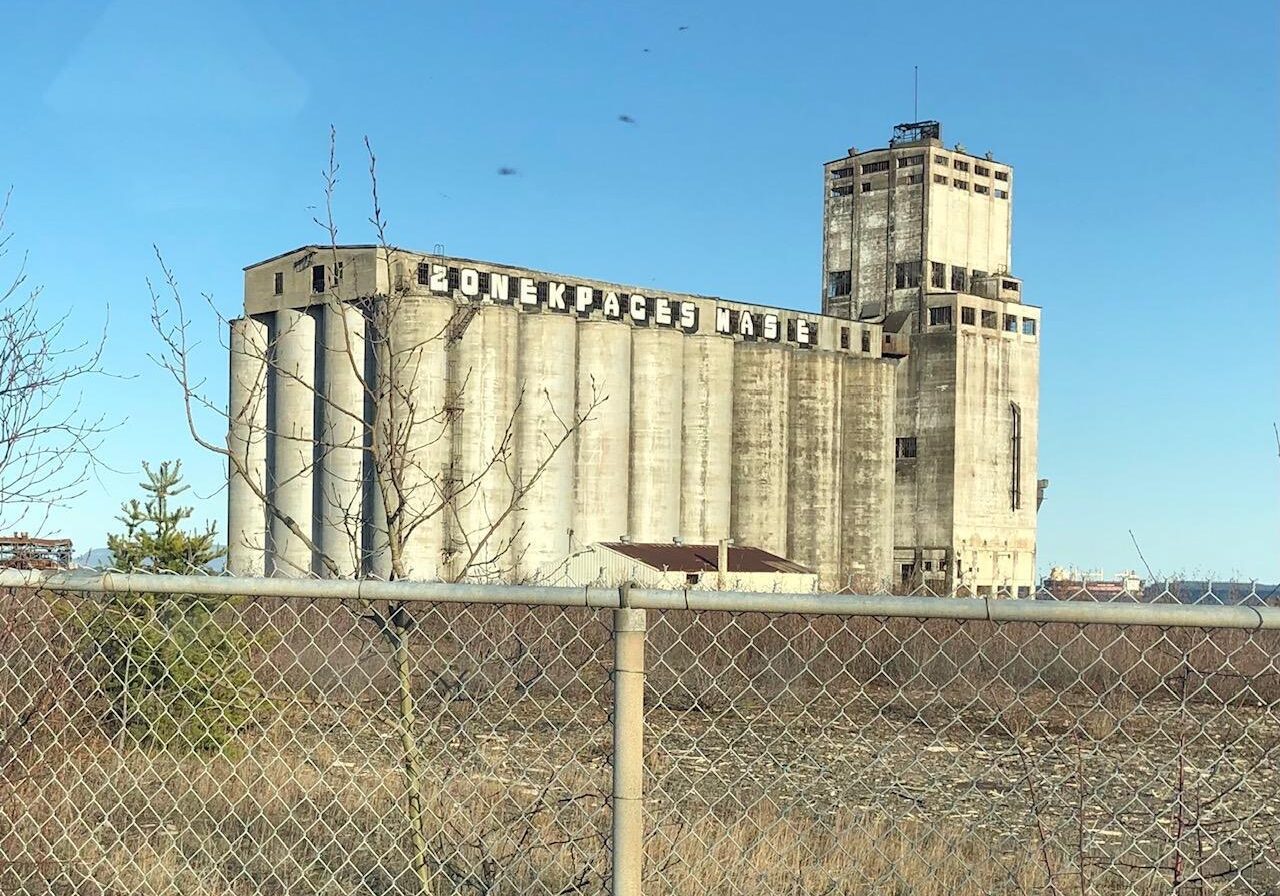 A full view of the modern, abandoned Pool 2.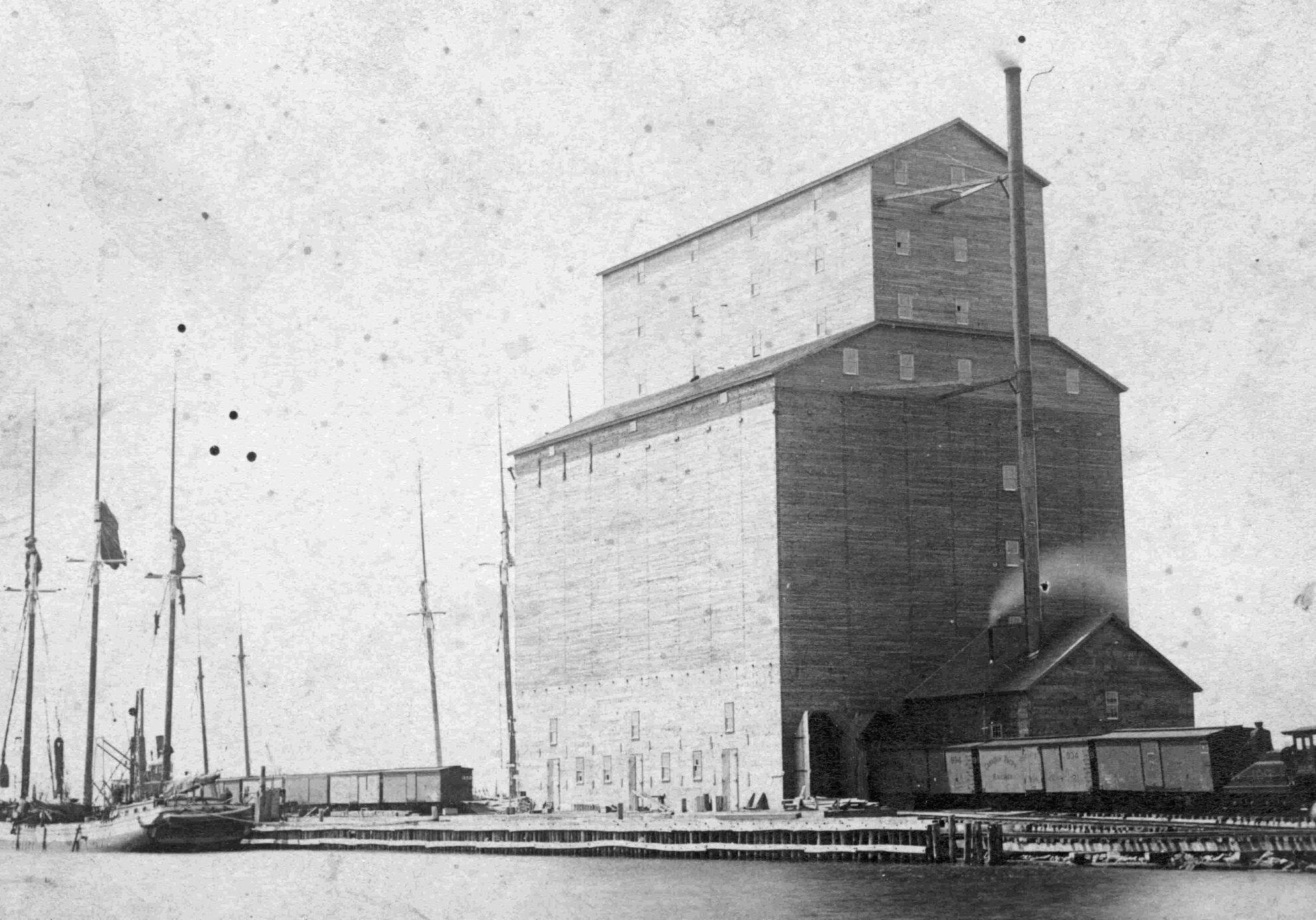 A photo of the original CPR wooden terminal, taken from inland on the northern side. A train travels through the elevator to unload.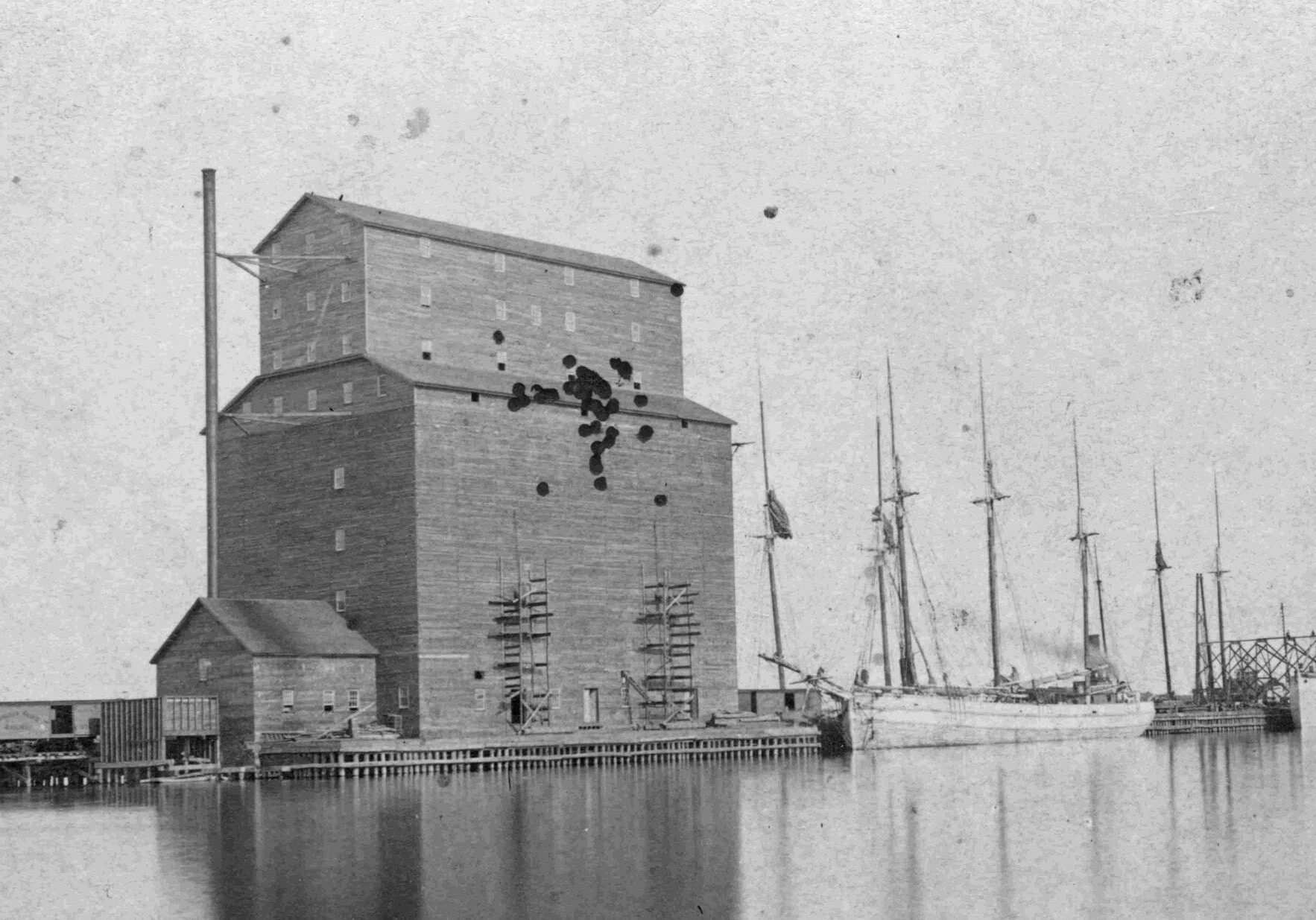 A photo of the original CPR wooden elevator taken from inland on the southern side with ships along the dock. Scaffolding marks where the elevator's two loading spouts will go.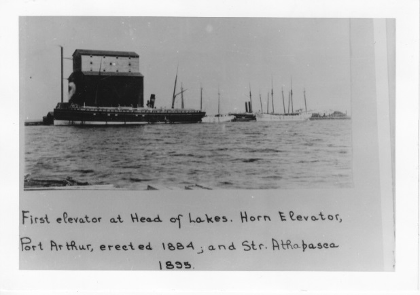 A photo of the original CPR wooden terminal with the Athabasea docked alongside. Photo caption reads: "First elevator at Head of Lakes. Horn Elevator, Port Arthur, erected 1884, and Str. Athabasea 1855." The terminal was known as the "Horn" later in its life when leased and operated by David Horn.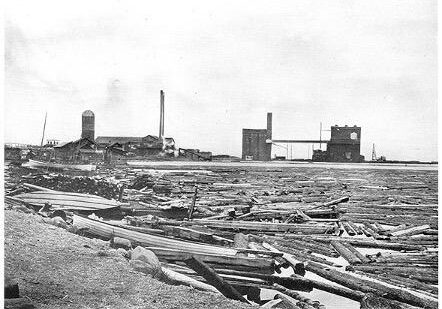 A wide view of the original CPR wooden workhouse with its first concrete storage addition. The annex was located far away and connected by a gallery due to fears of fire in the wooden structure.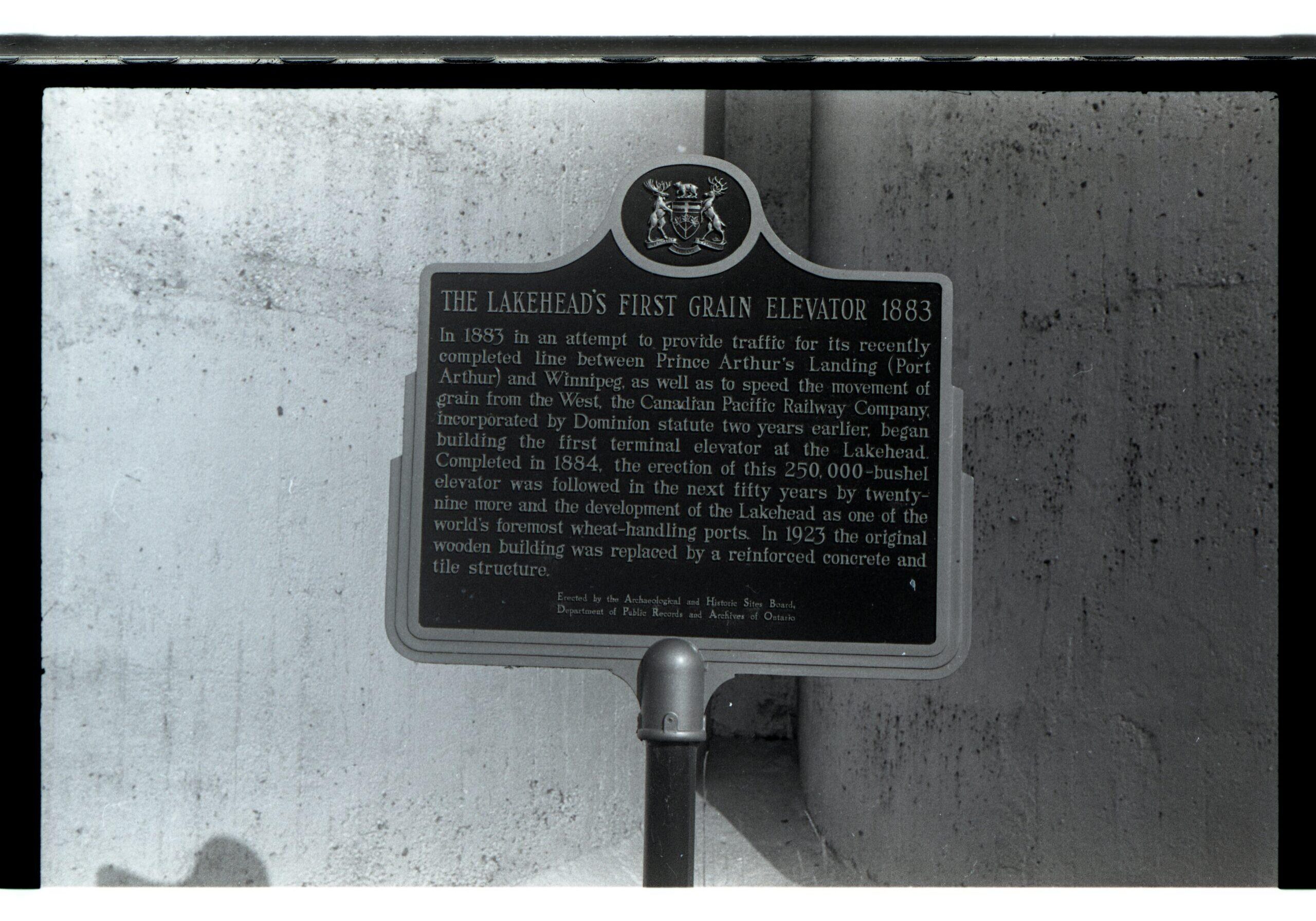 A plaque commemorating Pool 2 as the Lakehead's first grain terminal. The plaque reads: "In 1883 in an attempt to provide traffic for its recently completed line between Prince Arthur's Landing (Port Arthur) and Winnipeg, as well as to speed the movement of grain from the West, the Canadian Pacific Railway Company incorporated by Dominion statute two years earlier, began building the first terminal elevator at the Lakehead. Completed in 1884, the erection of this 250,000-bushel elevator was followed in the next fifty years by twenty-nine more and the development of the Lakehead as one of the world's foremost wheat-handling ports. In 1923 the original wooden building was replaced by a reinforced concrete and tile structure."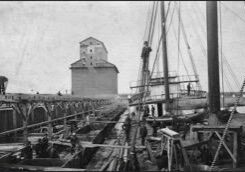 This blurry image shows the original wooden structure of CPR's terminal still under construction. The photo is taken from a ship looking inland. The left foreground shows men working on the rail trestle leading out from the elevator.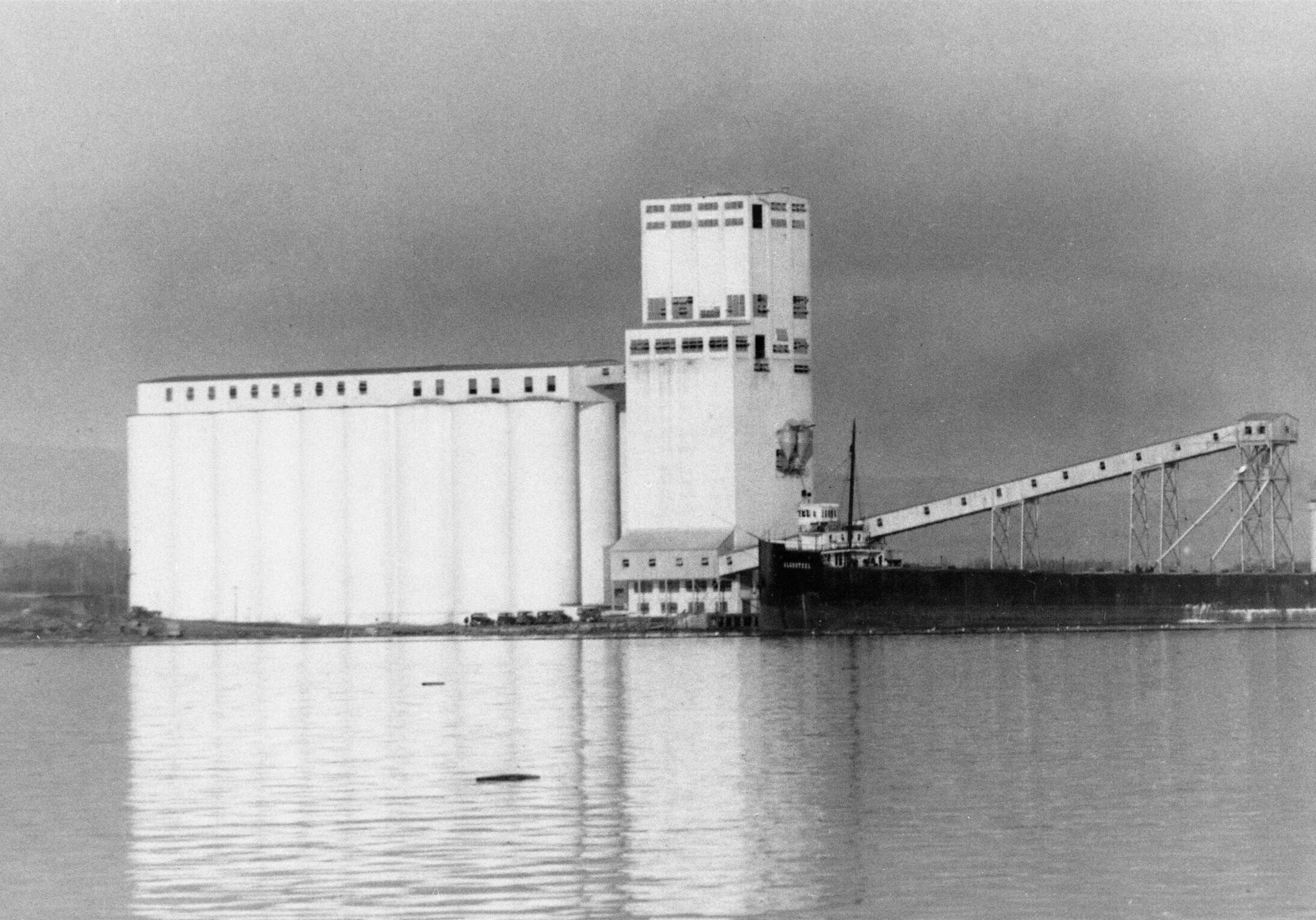 This photo taken from the water shows the newly complete Pool 2 concrete reconstruction. Sticking out to the right is the elevator's loading gallery, which was necessary to reach ships docked in the deeper water.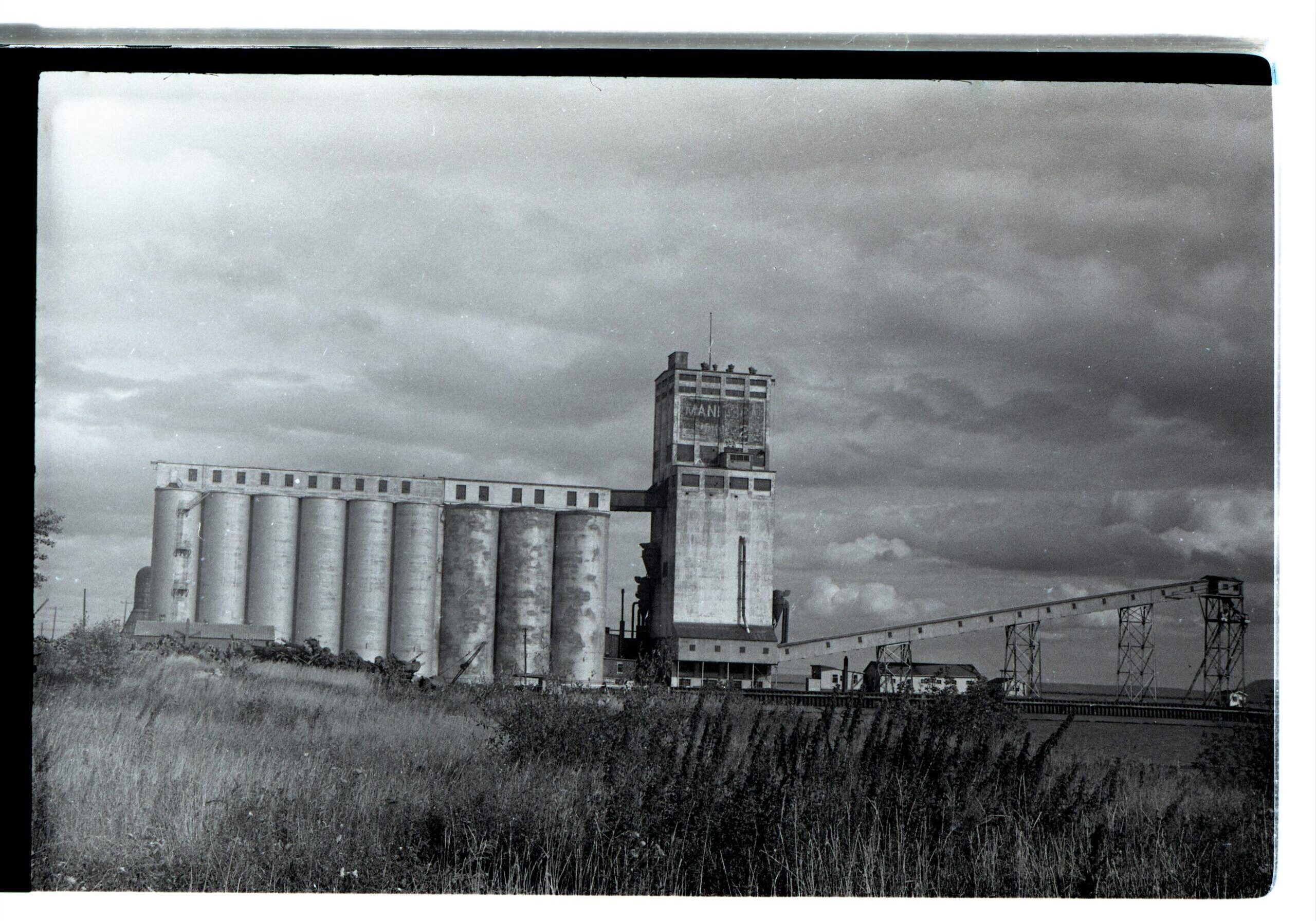 A view of Pool 2 in its entirety, taken from inland.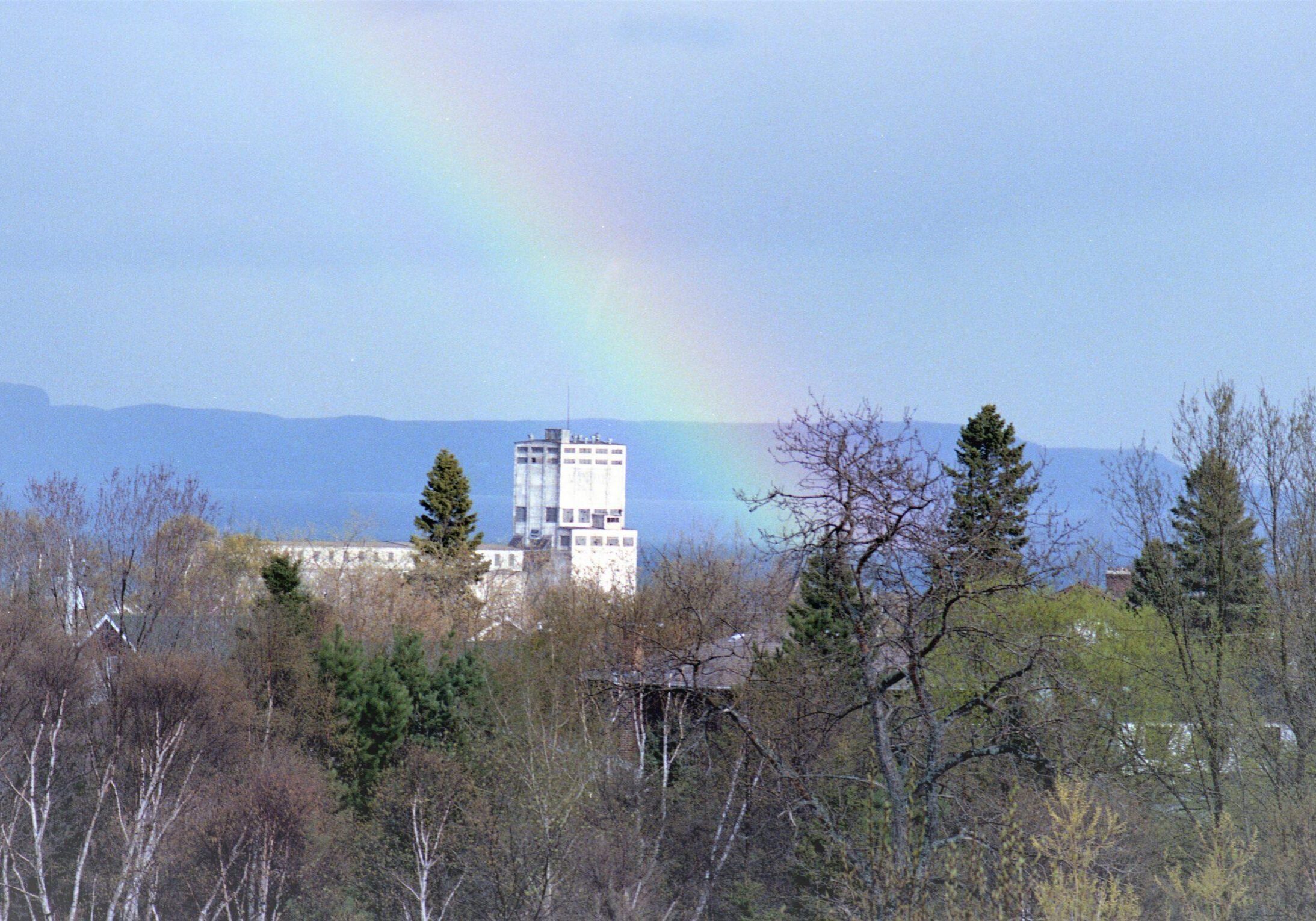 A view of Pool 2 taken inland from Port Arthur.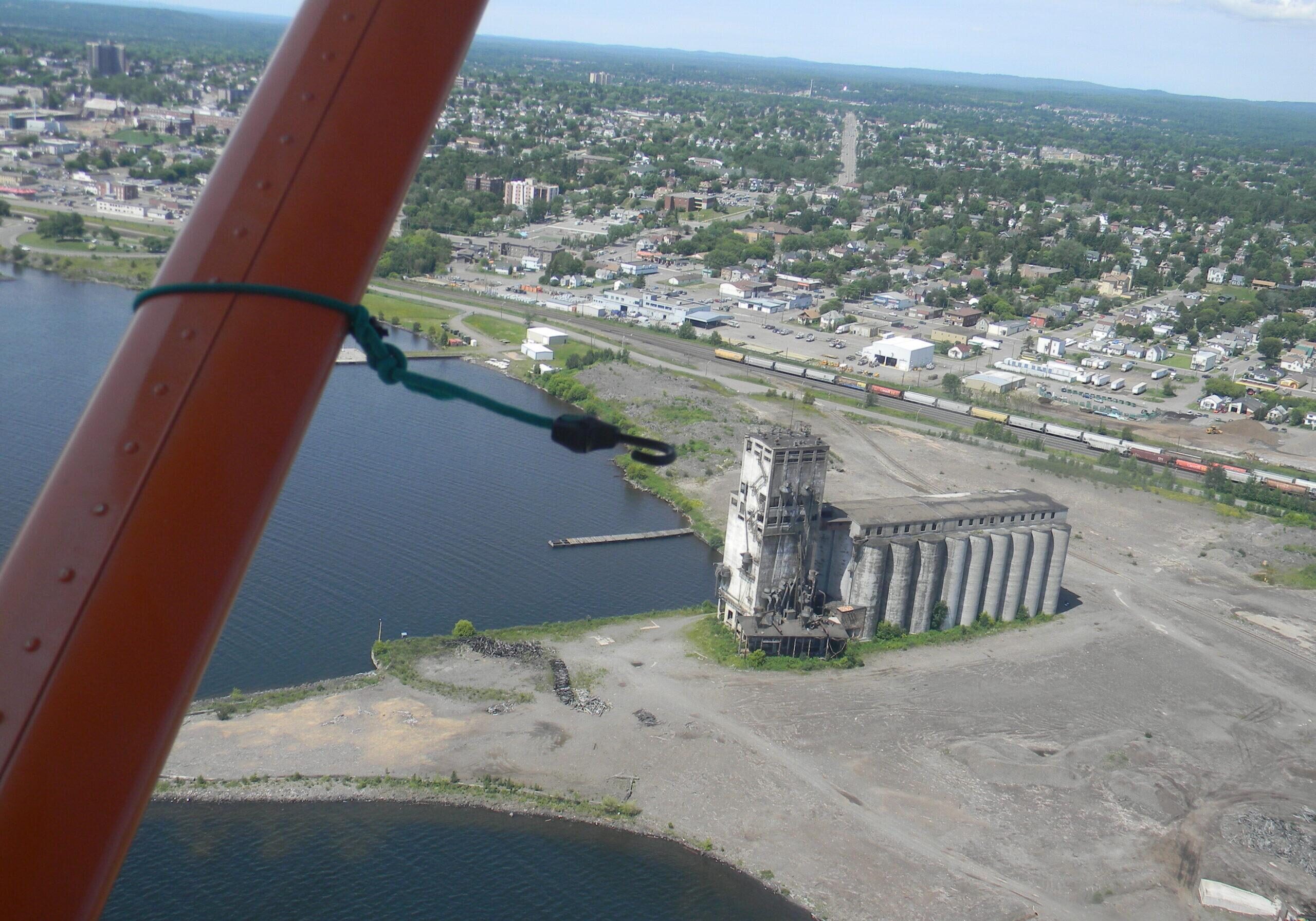 A view of the abandoned Pool 2 from the air. The loading gallery was dismantled when the terminal ceased operations.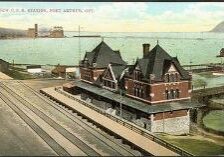 A postcard of CN Station in Prince Arthur's Landing with Pool 2 in the background. The elevator is pictured with its new concrete addition and old wooden workhouse.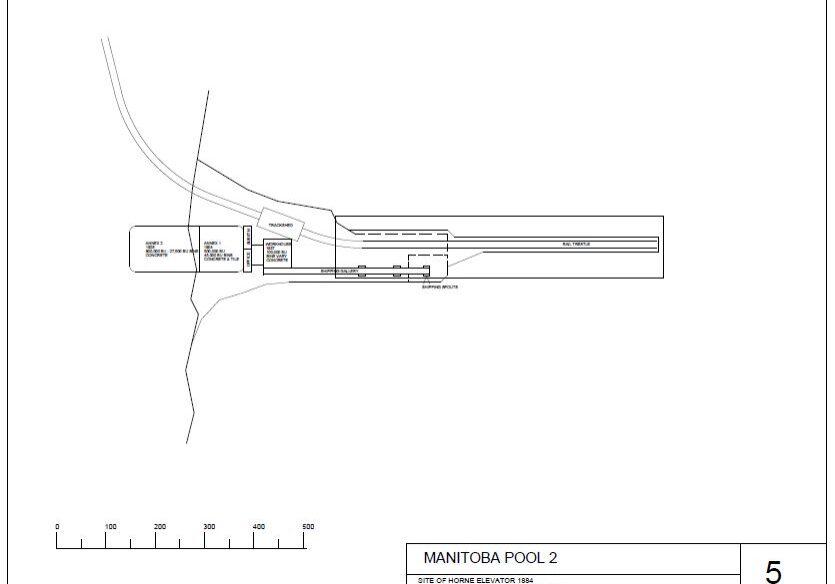 An engineering plan of Pool 2 made by CD Howe Company.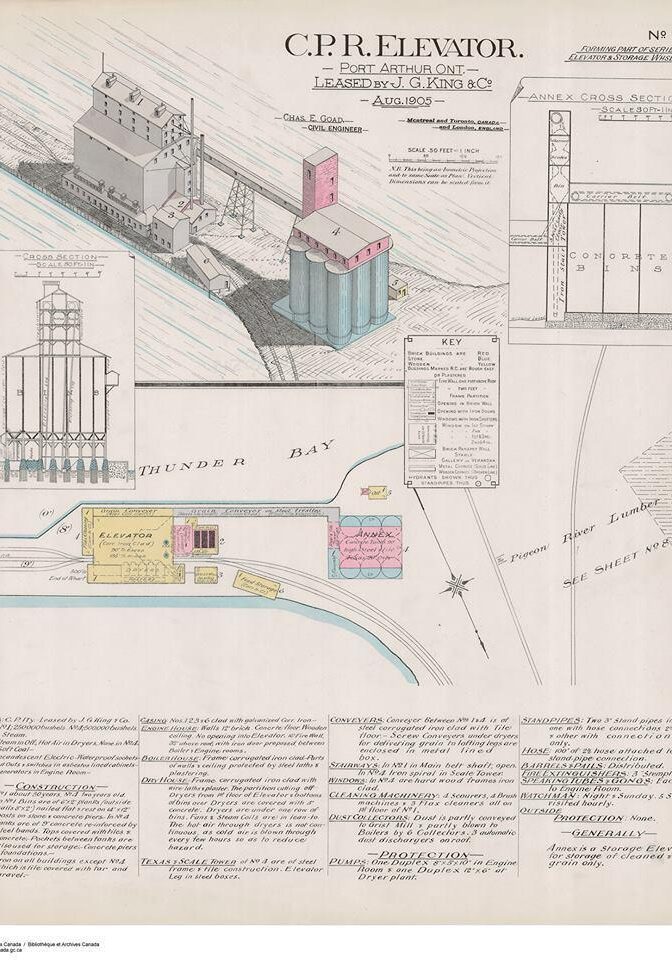 A fire insurance map of the CPR elevator made by the Goad Insurance Company in August 1905. The terminal has its original wooden workhouse and new concrete addition, and was leased by Joseph King at the time.