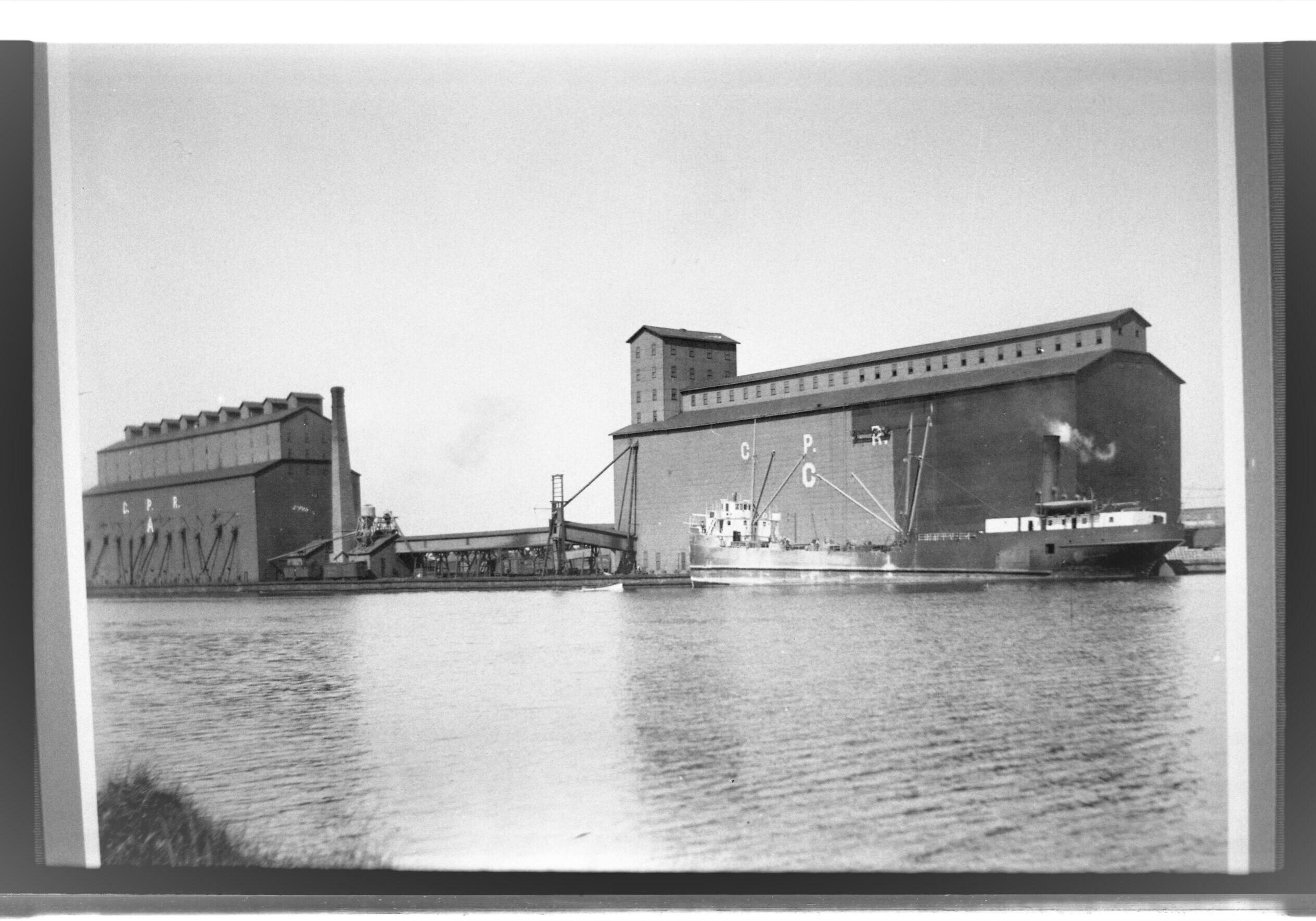 A full view of CPR A (left) and CPR C (right). The elevators operated as a pair, but were built far apart from one another due to fears of fire spreading between the wooden buildings. The long wooden gallery that connected these structures is visible in the space between them.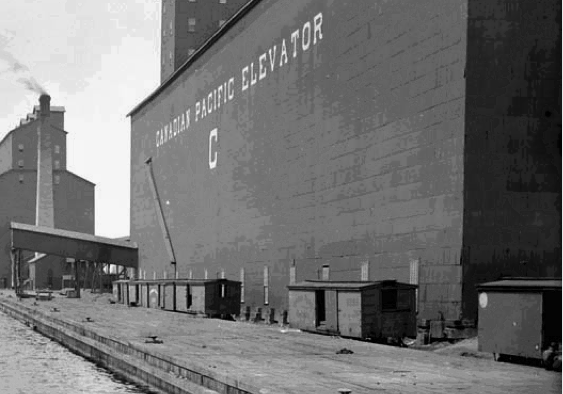 A close-up view of CPR C's dock and the empty boxcars along the length of the elevator. CPR C had only one loading spout (visible at the far end) because it was primarily used as an extra annex for CPR A.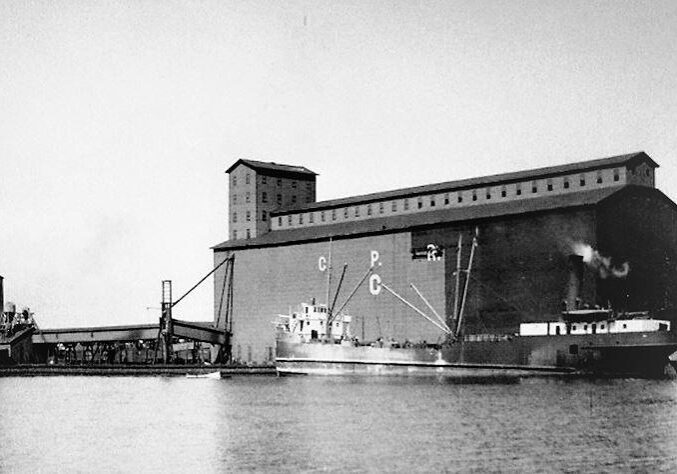 Another view of CPR C and the long enclosed gallery that connected it to CPR A.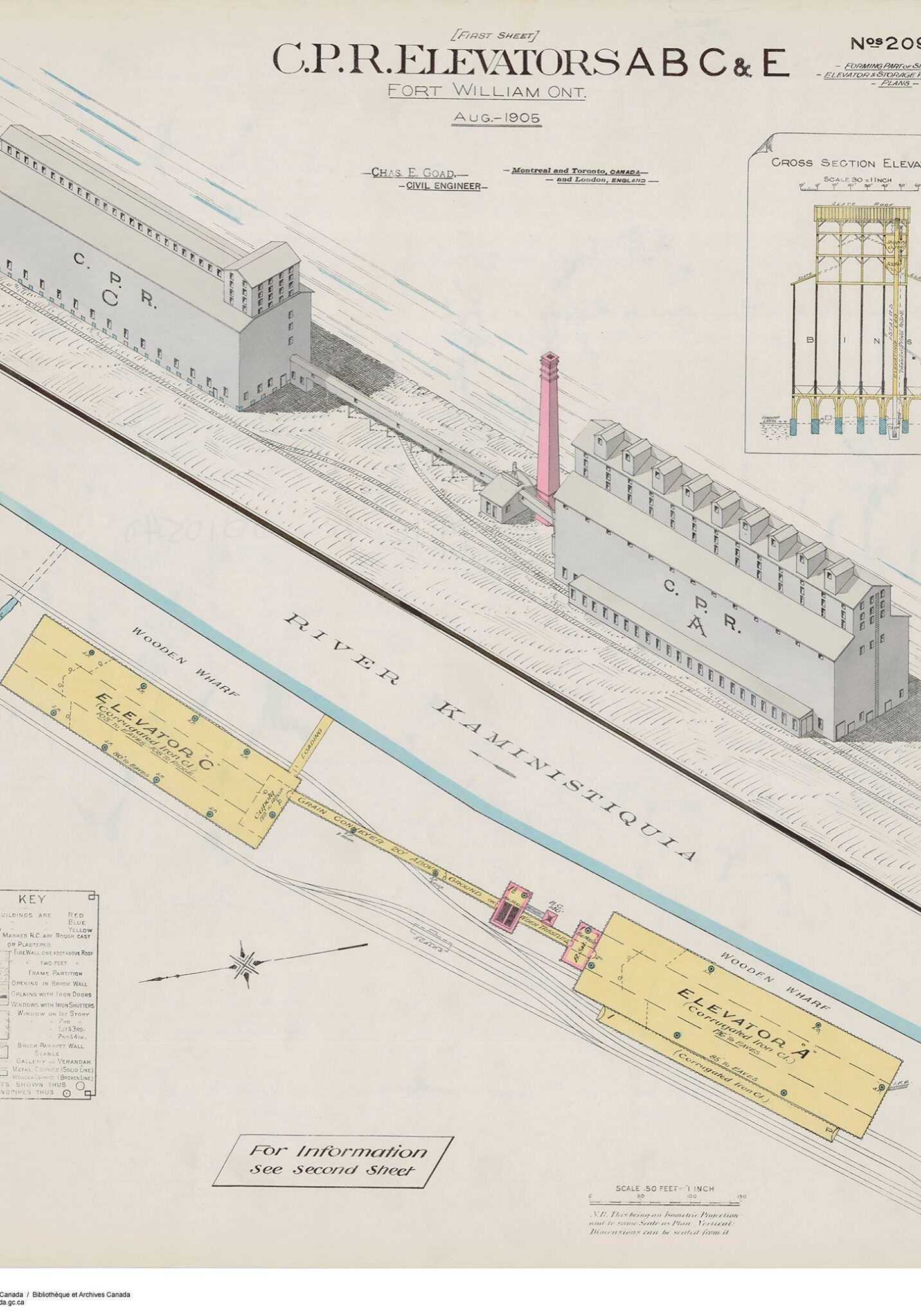 A fire insurance map for CPR A and C. Created by the Goad Insurance Company in August 1905.