Ogilvie Elevator and Flour Mill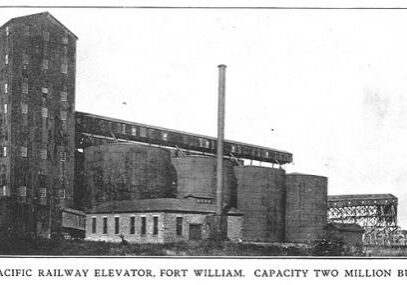 A view of the lower Kaministiquia and the rebuilt Ogilvie elevator (right) and flour mill (left). Photo taken circa 1910.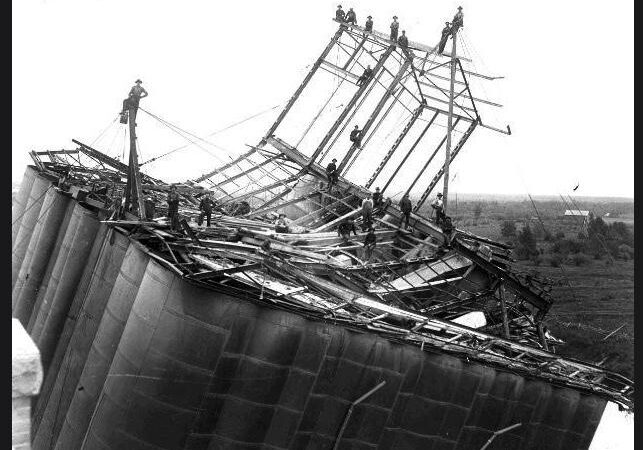 A photo of men sitting among the wreckage of the Ogilvie collapse. Lights were affixed to the wreck so men could work day and night salvaging grain and clearing the site.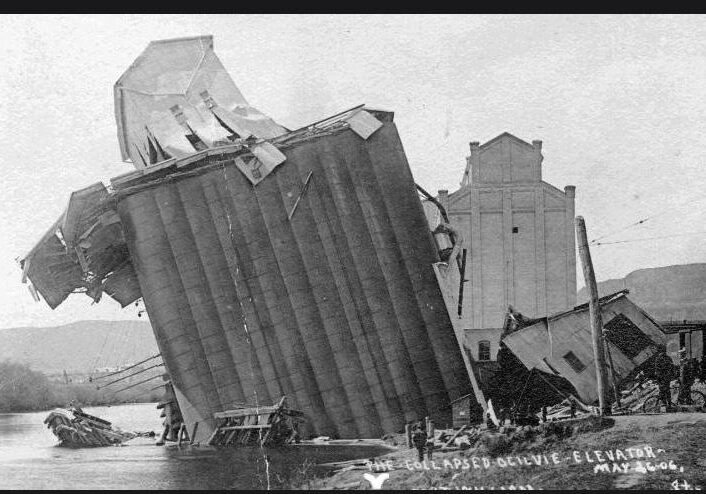 A wide view of the full Ogilvie collapse. The annex bins slid a total of 50 feet off of the foundation and into the river. The flour mill in behind was unable to open until the elevator was rebuilt. Photo taken in May 1906.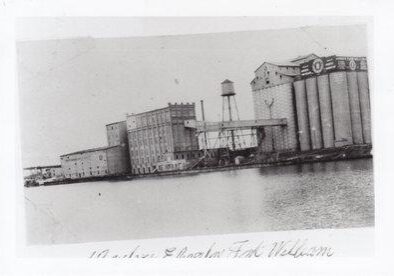 A full view of the rebuilt Ogilvie and flour mill. A new annex sits to the right. The elevator, now further inland, also has a loading gallery that reaches out to the river.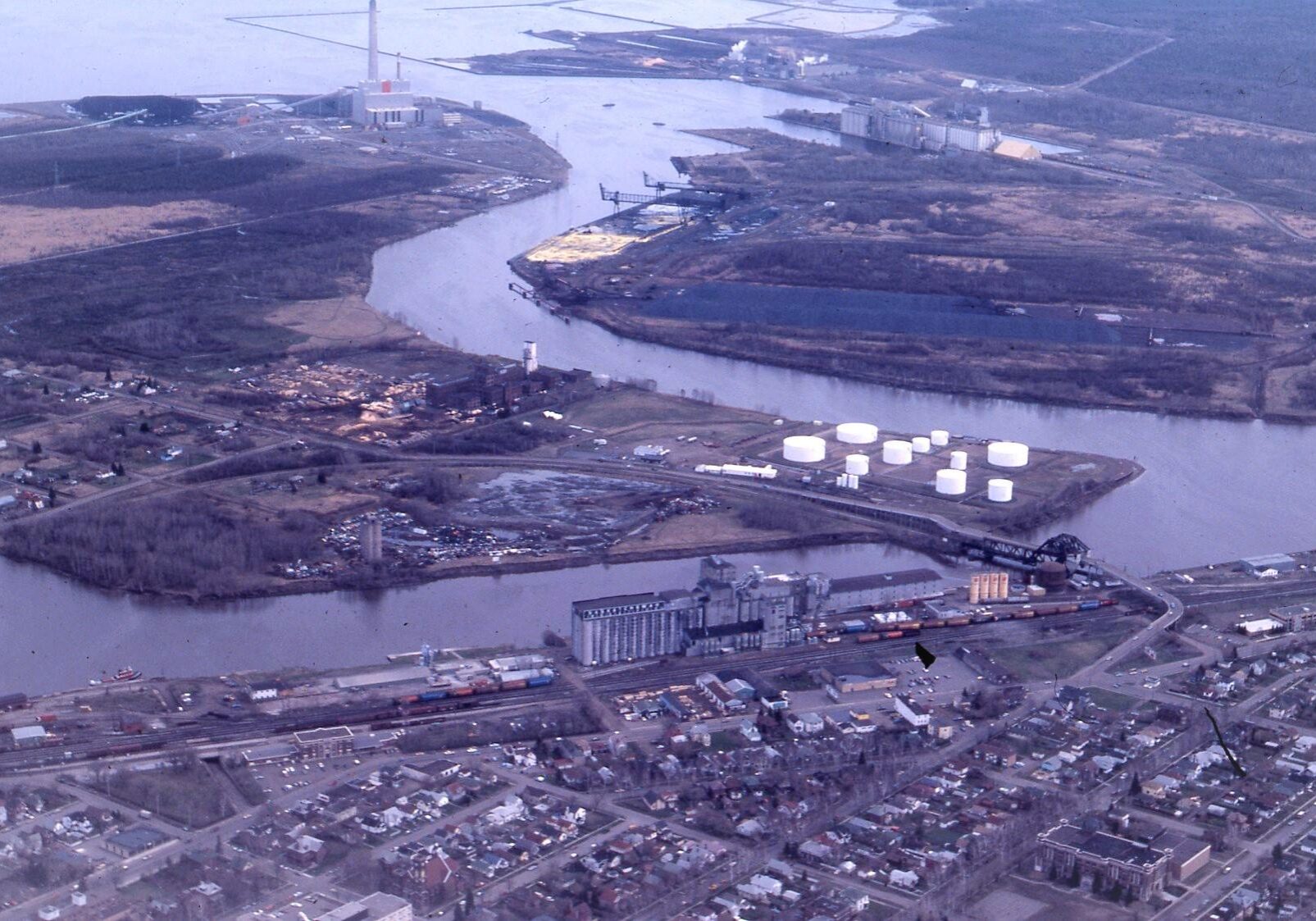 An aerial view of Fort William with Ogilvie Elevator standing in the centre along the lower Kam River. Searle Elevator and Grand Trunk Pacific are visible in upper right of the photo at the mouth of the Kam.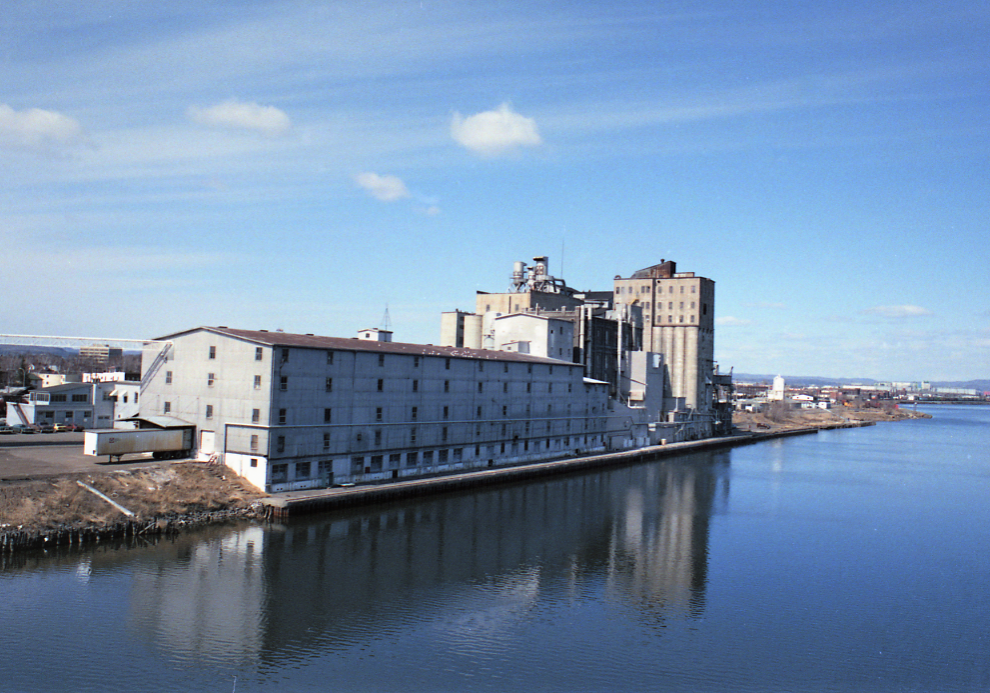 A full view of Ogilvie Elevator taken from across the river. The long building holds the flour mill and flour warehouse storage.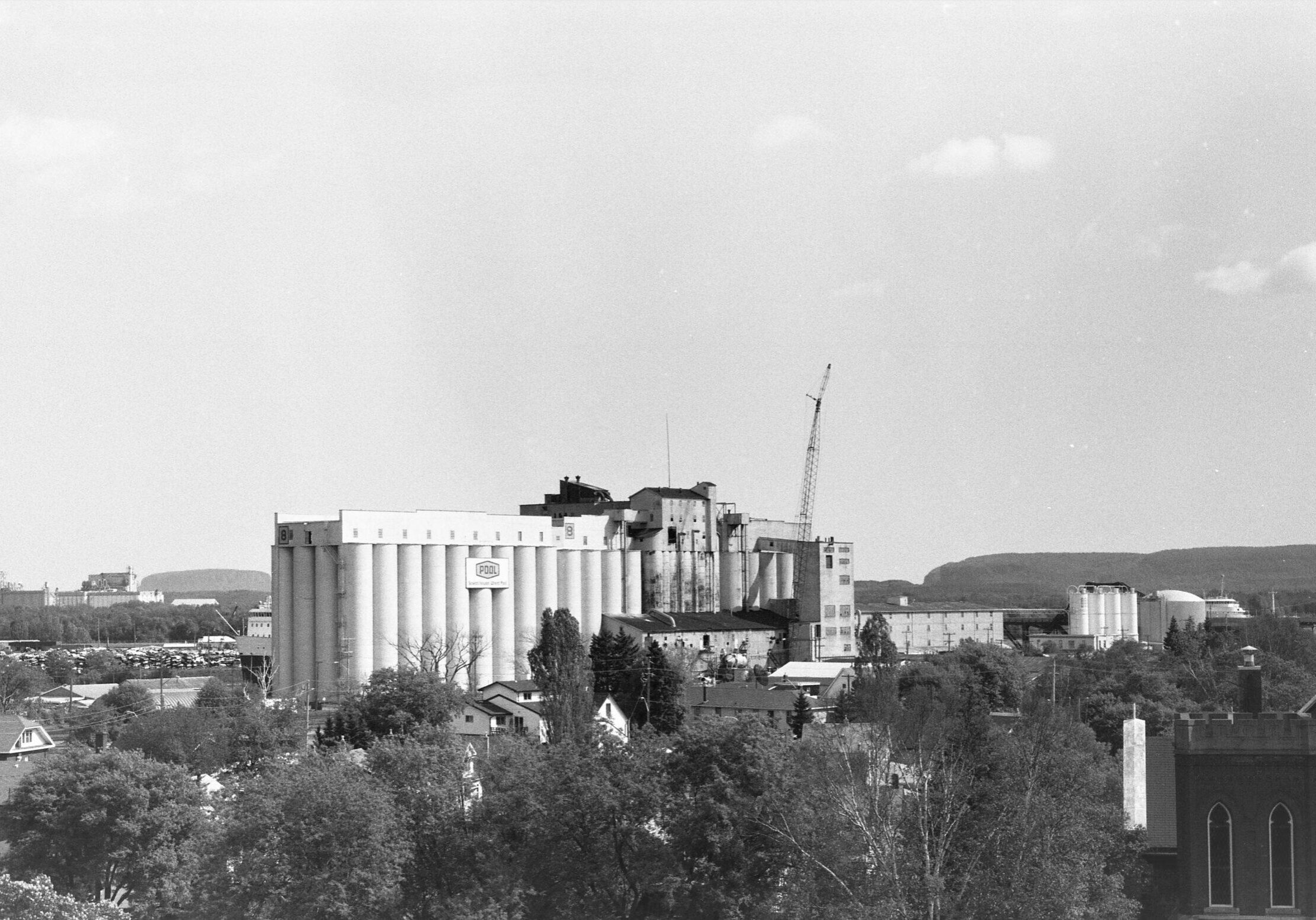 A wide view of the full Ogilvie Elevator, at this time called Saskatchewan Wheat Pool 8. A crane stands nearby to take out machinery and take down the Pool 8 sign.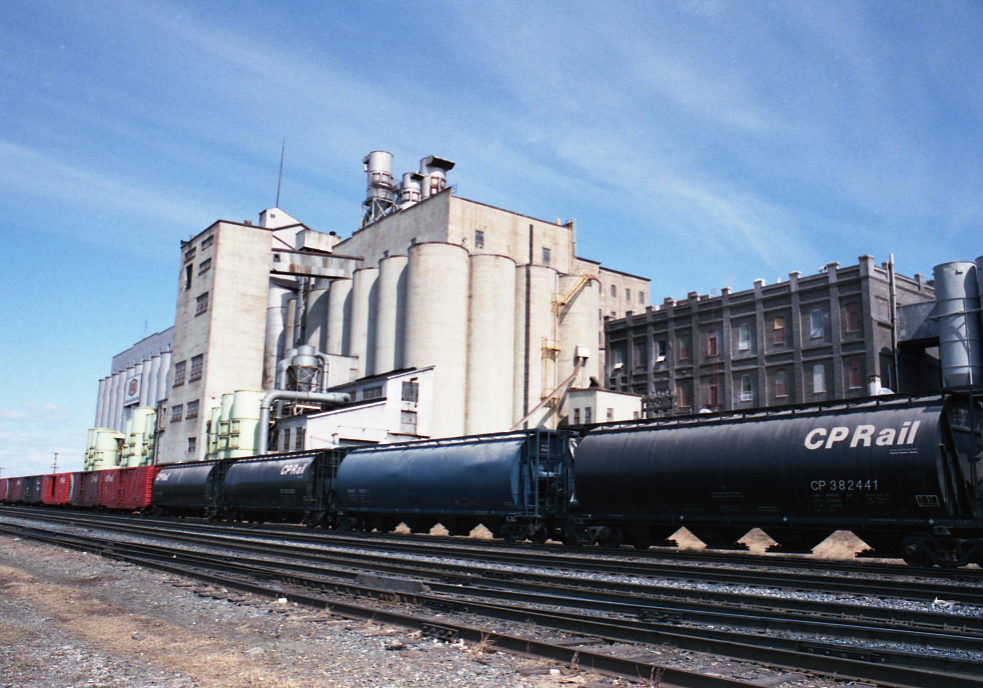 A view of Pool 8 taken from the land side.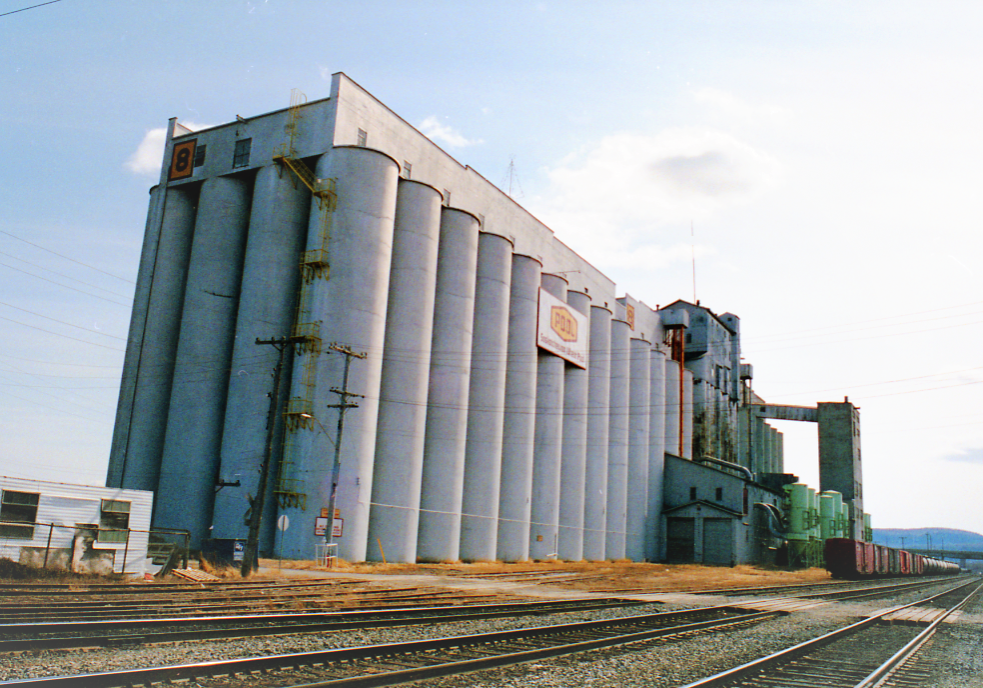 An alternate view of Pool 8 from the land side.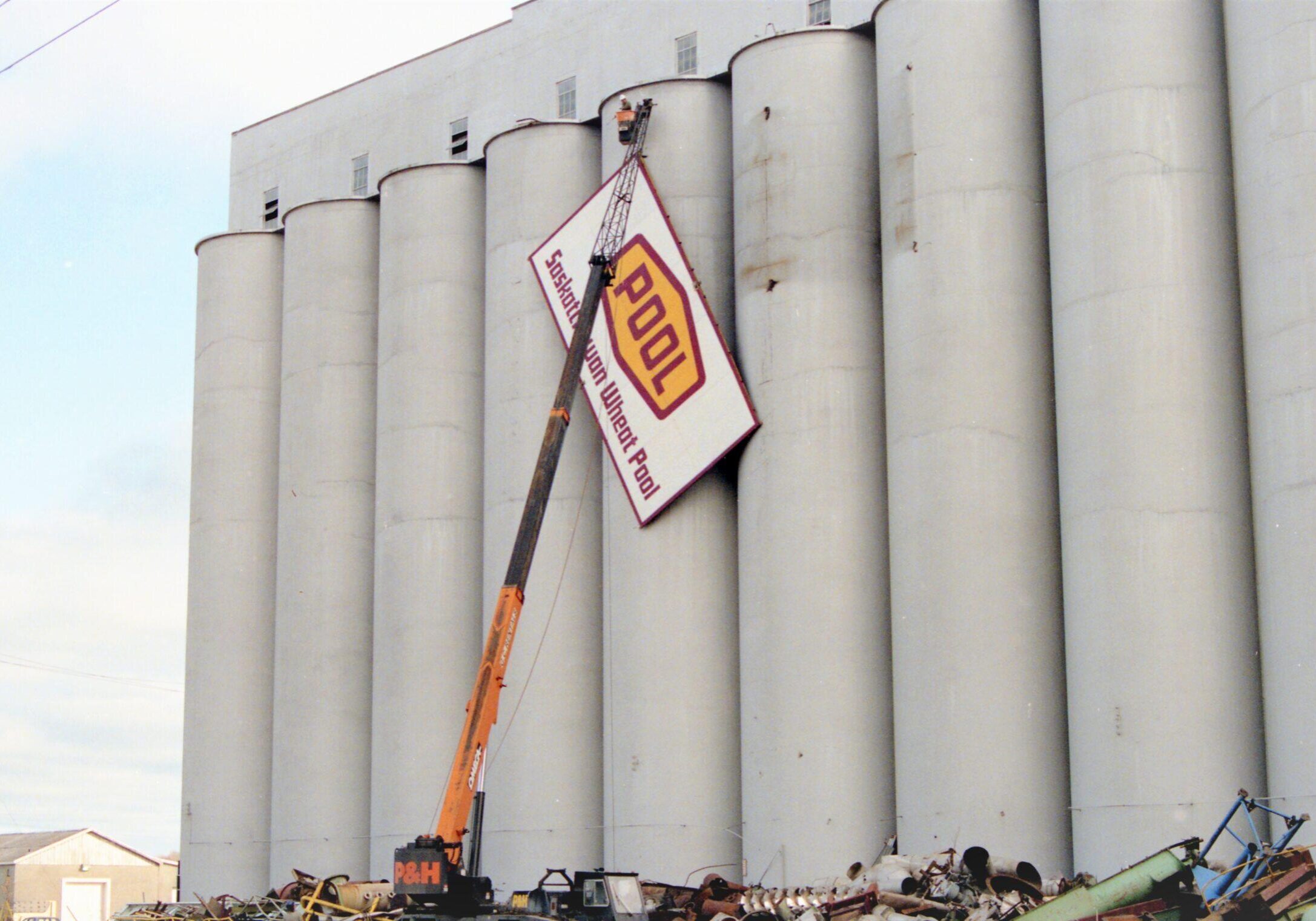 A crane removing the Saskatchewan Wheat Pool 8 sign after closing the terminal. The elevator was briefly revitalized by Riverside Grain in the late 1990s, but now it stands vacant.